Summary: Intranet software provides 5 key benefits to banks: streamlining processes, boosting employee engagement, and managing policies.
We recently attended the Bank Innovation Conference held in San Jose and met a variety of banks and banking technology companies. We wanted to express to them the efficiency and control they'd gain from having a Bank Intranet made just for them. So we reached out to our loyal bank customers who shared their thoughts on our Intranet Software and compiled them for the attendees to review.
Robert Nikkel, CEO of IC, addresses the Bank Innovation audience by stating;
"The financial industry is undergoing a sea of innovation, from new electronic payment solutions to streamlined customer service, and it's happening at a time where regulation will be easing under the new administration. Your organization needs to keep up with the competition and harness this period of change for future growth.
Intranet Software is often an underutilized platform where a few staff members maintain information, or control updates, often serving as a bottleneck. An internal intranet should be the core part of your bank's identity, a tool that represents your brand and supports your culture. This requires a strong relationship between communications, IT, operations, HR, and the C suite. We understand this and have pre-built Intranet Software specific to the needs of the banking industry.
If you get the chance to talk to us or speak with any one of our bank clients, you'll find customer service and relationships are something we excel at. You can call or email us anytime, we will involve you closely through product ideation and validation, all in the aim to provide a Bank Intranet Software you and your staff are proud of. We look forward to continuing to innovate with you. Let us know about your Intranet Software!"
See what our loyal Bank customers are saying about Intranet Software
"We had been using Front Page for years but it became obsolete. I searched for some time comparing different Intranet Software solutions and in the end, IC won out. I think the piece that truly makes the difference is the staff. Not only is the support team quickly able to respond, the friendly, professional manner is superb!"
Cheryl Frazier, Peoples Trust Company
IT Department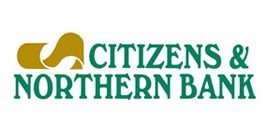 "Our old Intranet Software was outdated, the user interface was a nightmare, and search was a joke resulting in it being mostly ignored unless absolutely need be. This also meant that no new content was being posted and engagement dropped. This new Intranet Software resulted in higher engagement in the short time it's been live than the old system ever was."
Adam Heitzenrater, Citizens and Northern Bank
Marketing Associate
"10 years ago, before we had Intranet Software we were using primitive methods of sending a memo. We contract a carrier to deliver all our documents from branch to branch which was very time consuming and costly. Especially emergency notices, they were always a day late. All memos now are read from the intranet reaching all employees in a matter of seconds."
Bee Moua, El Dorado Savings Bank
Senior Systems Analyst
Is your bank or financial institution looking to implement a tool that will streamline processes, boost employee morale and help manage policies? We want to hear from you, contact us here, we'd love to start a conversation!